Italcementi, with TX Active, puts its mark on the outer claddings of the new Vodafone Headquarters.
The innovative complex is characterized by the bright white color of TX Active, the Italcementi's patented photocatalytic cement known throughout the world for its architectural and environmental properties.
Thanks to the combined action of sunlight and its smog-eating active principle, TX Active is self-cleaning and facilitates the removal of smog from the facades thus allowing the towers to maintain their white color and improving air quality through the elimination of pollutant particles.
«Like the other innovative products developed by our company – says Enrico Borgarello, Italcementi Research and Innovation Manager -, TX Active is a major achievement of Italian research in the field of building materials. Thanks to research, the cement sector, so far considered as a "traditional" sector, is now able to bring to the market innovative products and solutions especially in terms of environmental sustainability».
Tx Active is known and used all over the world both on a large scale such as for the inner cladding of the Umberto I tunnel in Rome and in prestigious architectural works such as the Church of the Jubilee of 2000, the Church Dives in Misericordia in Rome, the Air France building in the airport Charles de Gaulle of Paris and now the Vodafone Village in Milan.
Photo Gallery
Videos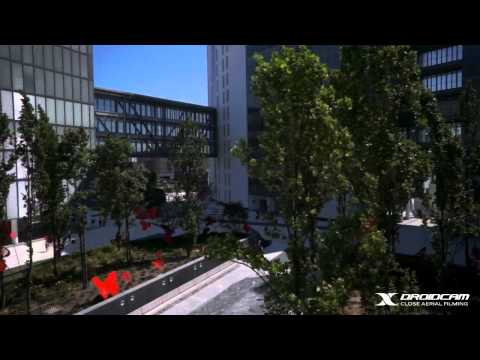 PERFORMANCE